Those looking for a balance between price and performance will likely find what they need one of the Best Bookshelf Speakers Under $300. Speakers that populate this segment of the market are typically more powerful than what you can find in the $200 segment. In addition, they bring more complex tone profiles, which are located in high fidelity audio area. We have selected some of the best bookshelf speakers that you can find for this type of money. This should make it easy for you to find out what kind of performance you can get from the best bookshelf speakers under $300.
Best Bookshelf Speakers Under $300
Choosing the Best Bookshelf Speakers Under $300 is already well within what most audiophiles recommend comfortably. You can use well-balanced models, but also models that simply exceed their weight class. It all comes down to what your needs and preferences are.
Yamaha NS-333
When it comes to audio, Yamaha has a huge amount of experience. And that is all shown by the triumph of the Yamaha NS-333s. With an astonishing design that looks good in any environment, they also have the audio performance that matches a clear, compelling, high-quality sound that impresses in a wide range of applications. Although the audio is extremely good across the board, we have noticed that the bass was slightly less clear compared to the rest of the mix. This is certainly not a big problem and was more noticeable at volumes that reached the maximum, which for the most part is not likely to be your standard listening experience. Otherwise, they are one of the best bookshelf speakers under $300.
Audioengine P4
With the P4 model, Audioengine has made a bold and successful trip to the world of passive speakers. With a visual design that's about as good as you'll probably achieve at this price, and with drivers that provide a solid listening experience across the board, you can do a whole lot worse than a few of these. As with many bookshelf speakers, the P4s struggle when it comes to producing a bass response that delivers when it comes to the often basic sound of modern music. The lows are clear and well defined but lack the pure power that would enable them to deliver on the promise that all fans of bass will be fulfilled. That said, this is a very solid choice for the best bookshelf speakers under $300.
ELAC B6 Debut
Andrew Jones-designed ELAC B6 Debut bookshelf speakers have caused quite a stir in the industry. This famous designer has once again managed to make a loudspeaker that blows most of its competition out of the water. All that while maintaining a very competitive price. You will not find a model that is much better than this for the best bookshelf speakers under $300. Our only complaint with the B6 Debuts is rather unusual and has to do with the functional design of the cabinets. It may be that this is a problem that is only limited to the models we have tested, but we have found that the cabinet vibrated audibly on certain frequencies. This is of course less than ideal, especially if you notice that the resonant frequency is one that is common in your media.
KEF Q100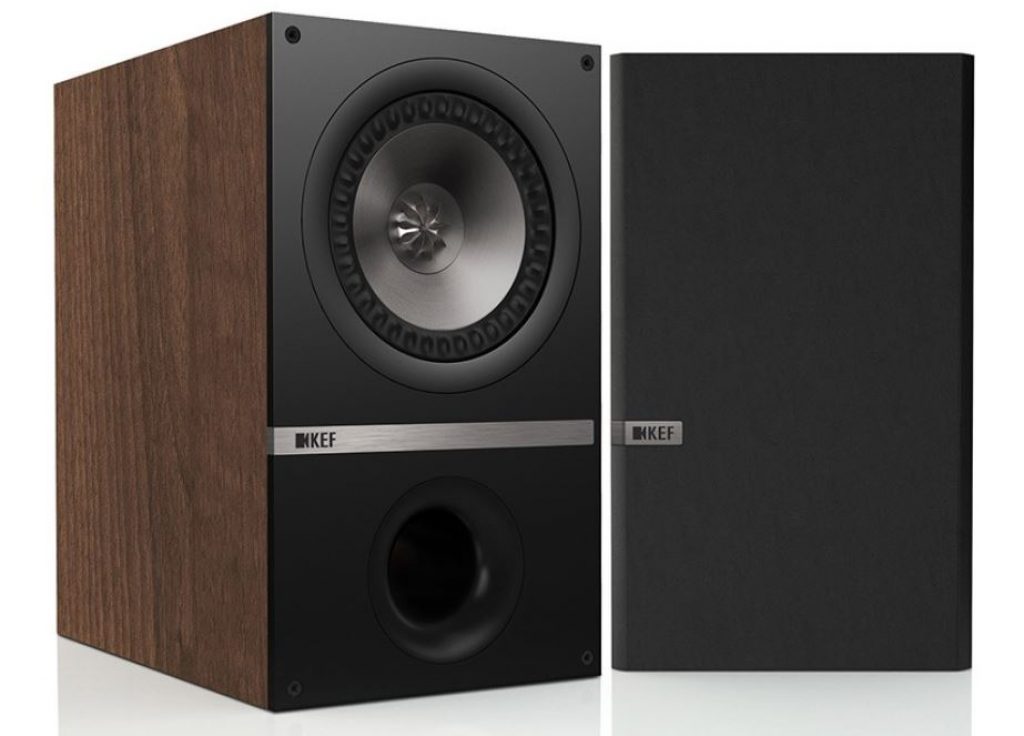 In the world of high-end audio, it is not often that you see brands making risky movements. Especially in the more affordable segments of the market. KEF Q100 is an exception that works surprisingly well given the best bookshelf speakers under 300 dollars price range. With a balanced and comfortable answer, these coax speakers give you a taste of the top segment of the market. There is little to be missed in the Q100 offer. The sound meets the promise of balance, nuance, and clarity across the board; turning on the volume results in a serious force that is hard to ignore, and even the bass – notoriously difficult to get well into bookshelf speakers – performs well. If we had to submit a complaint, you could currently only obtain it in a black vinyl finish.
Polk Audio RTI A1
The RTI series by Polk Audio is known for a number of advanced solutions that they have applied. RTI A1 is a more compact member of this family, but nonetheless a powerful one. It contains all the good things we've seen in other RTI speakers, including tapered cabinets and advanced waveguides. As is often the case in bookshelf speakers that are smaller than what is available, the basic answer can leave some listeners who want more. Although the RT1 A1 does well because of its size, it may not be enough for people who are looking for the deep, heavy thump that is present in so much modern music. Despite this problem, these are powerful speakers that provide a great experience for the best bookshelf speakers under $300.
Polk Audio RTI A3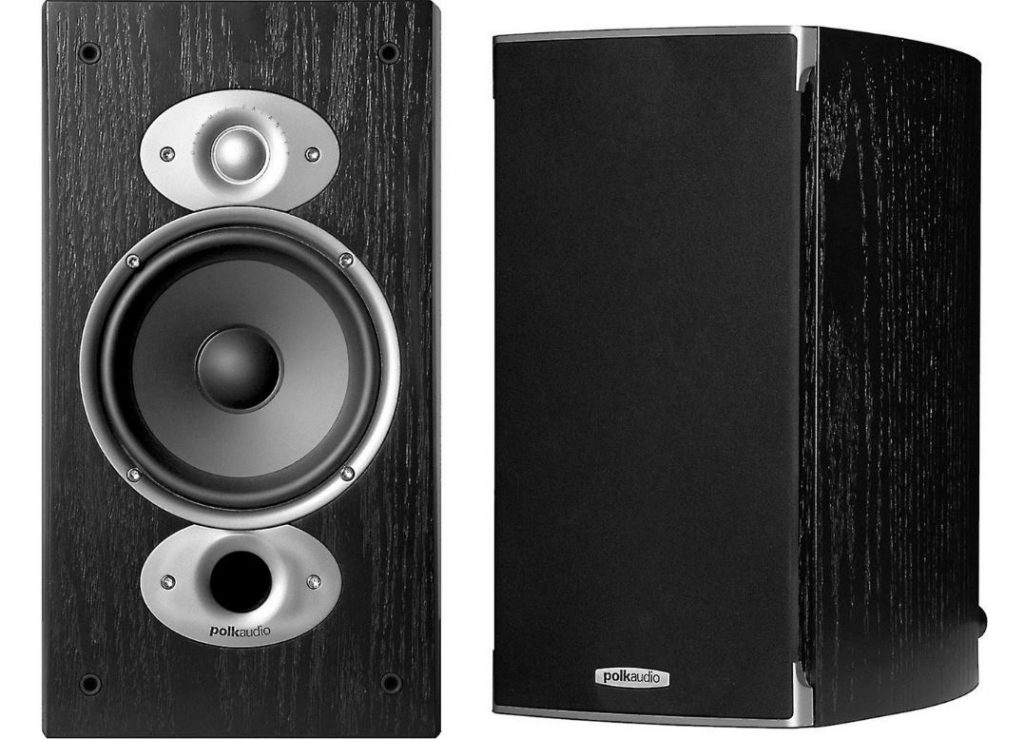 The RTI A3 speakers from Polk Audio provide fresh air in a segment that has grown. Everything about these speakers is specially built to ensure optimum performance. From gratings to the design with the tapered case, RTI A3 is a finely tuned loudspeaker with lots of power and potential to offer. There is very little to discover about the RTI A3s. The sound quality is exceptional for this price range, and even the bass manages to deliver solid performance despite the fact that they are not very large. A whole host of useful features and the ability to deliver a performance that is as nuanced and versatile as powerful completes a fantastic range of Polk Audio that ticks all relevant boxes.
Klipsch R-15M
Klipsch R-15M Bookshelf speakers bring the transparency that is usually found in studio monitors with a twist. Klipsch implemented some more advanced solutions, such as the Tractrix horn for the tweeter. This, together with the neutral voice of the transducers, results in excellent output and performance. In comparison with other models in this price range, R-15M gives you a more memorable experience. Although the highs and mids are exceptionally well defined and executed with nuance and clarity that seems extraordinarily good for the price range, it may be that the bass lacks a bit of power for your taste, depending on the kind of music you will be through this compact bookshelf speakers. All in all, the Klipsch R-15M is one of the best bookshelf speakers under $300.
Yamaha NS-6490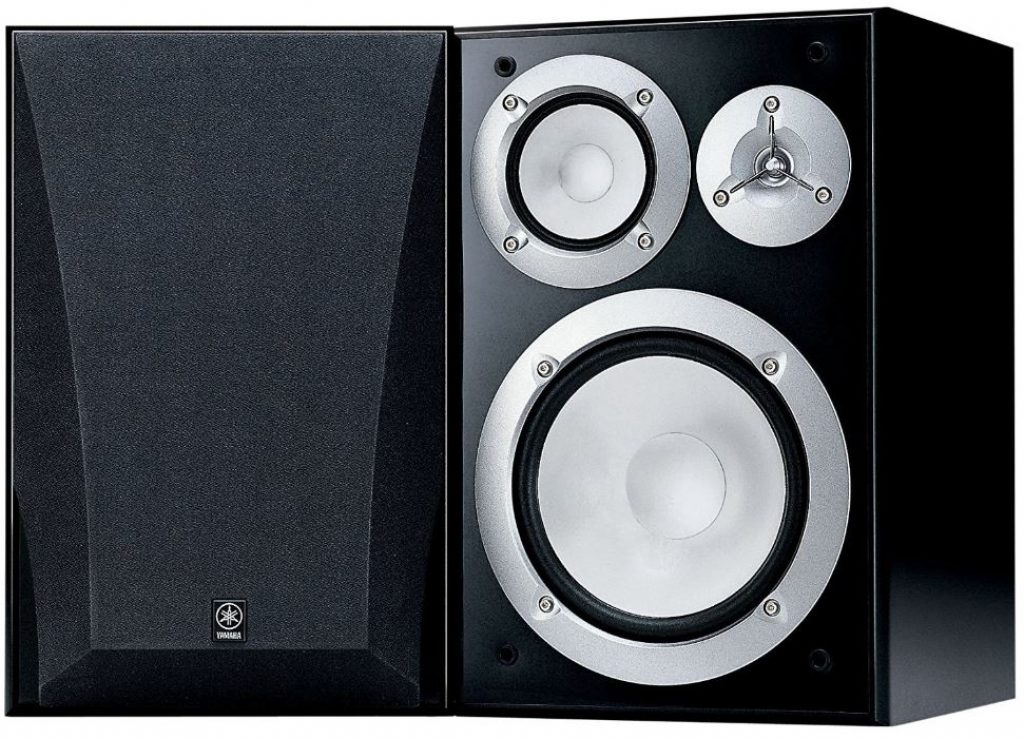 The Yamaha NS6490s represent one of the best bookshelf speakers under $300 that you can buy right now. We are talking about an impressive performance from an affordable set. Yamaha NS6490 has a rock-solid construction, a simple but effective crossover, and a large selection of transducers. You can not really ask for more at this price. It is unusual that the size is a problem with bookshelf speakers, but the NS-6490s are actually quite large for this type of device and you can find a problem with placement if you hope, as the name suggests on a bookshelf. The advantage of this size is, of course, a better bass reproduction, so they are all swings and roundabouts.
What To Expect From Best Bookshelf Speakers Under $300
Best Bookshelf Speakers Under $300 are a good reflection of what the modern hi-fi market has to offer. In other words, they prove that affordable does not necessarily have to be bad. In addition, if you watch the ELAC B6 debut, you learn that a $300 home speaker can hit on the head with a $ 1000 model and stay tuned. Pretty nice things. However, it is important to know which speakers are good and which just look good. There are countless models that do not belong here but are still marketed as good enough. Fortunately for us, these are easy to filter out.
Bookshelf Speakers Under $1000
In general, the best bookshelf speakers under $300 gives you a good balance over the entire range. This is also where we start seeing larger drivers, which can even measure a diameter of 6.5 cm, resulting in a more rich and broader bass response. Some of the speakers in this segment also have quite complex cross-overs, which is something that is generally exclusive to more expensive models. In the same tone, you see strange balls like the KEF Q100. This amazing speaker has an elusive coaxial design. Unlike many other brands, KEF's creation works pretty well.
One of the more interesting segments of the best bookshelf speakers under $300 market is active sets. They are not too often, but you will find a few who really push this design to a whole new level. Buying an active bookshelf speaker may sound intuitive, but these are a great way to introduce yourself to high-quality audio. Most users take this path because you can still connect them to a computer or a smart device. That versatility is always welcome. Once you find out what a good set of transducers can do, making the leap to passive high-end models is no longer so difficult.
At the end of the day this segment of the market where you can find a lot of value offered at a competitive price. That is why most people regard this segment as the absolute sweet spot for what are still affordable speakers.
Best Bookshelf Speakers Under $300 Comparison Table
Best Bookshelf Speakers Under $300
Speaker Name
Mountable
Weight
Yamaha NS-333
No
25.6 Pounds
Audioengine P4
No
12 Pounds
ELAC B6 Debut
No
32.6 Pounds
KEF Q100
No
30.6 Pounds
Polk Audio RTI A1
No
12 Pounds
Polk Audio RTI A3
No
34 Pounds
Klipsch R-15M
No
10.3 Pounds
Yamaha NS-6490
No
25.6 Pounds
Originally posted 2020-08-14 07:18:37.
The Techgadgetguides is a participant in the Amazon Services LLC Associates Program, an affiliate advertising program designed to provide a means for sites to earn advertising fees by advertising and linking to Amazon.com Inc.